Regular price
$2,990.00 AUD
Regular price
Sale price
$2,990.00 AUD
Unit price
per
Sale
Sold out
Fast Support

Custom Products

Australia Wide Shipping
Frequently Asked Questions
View full details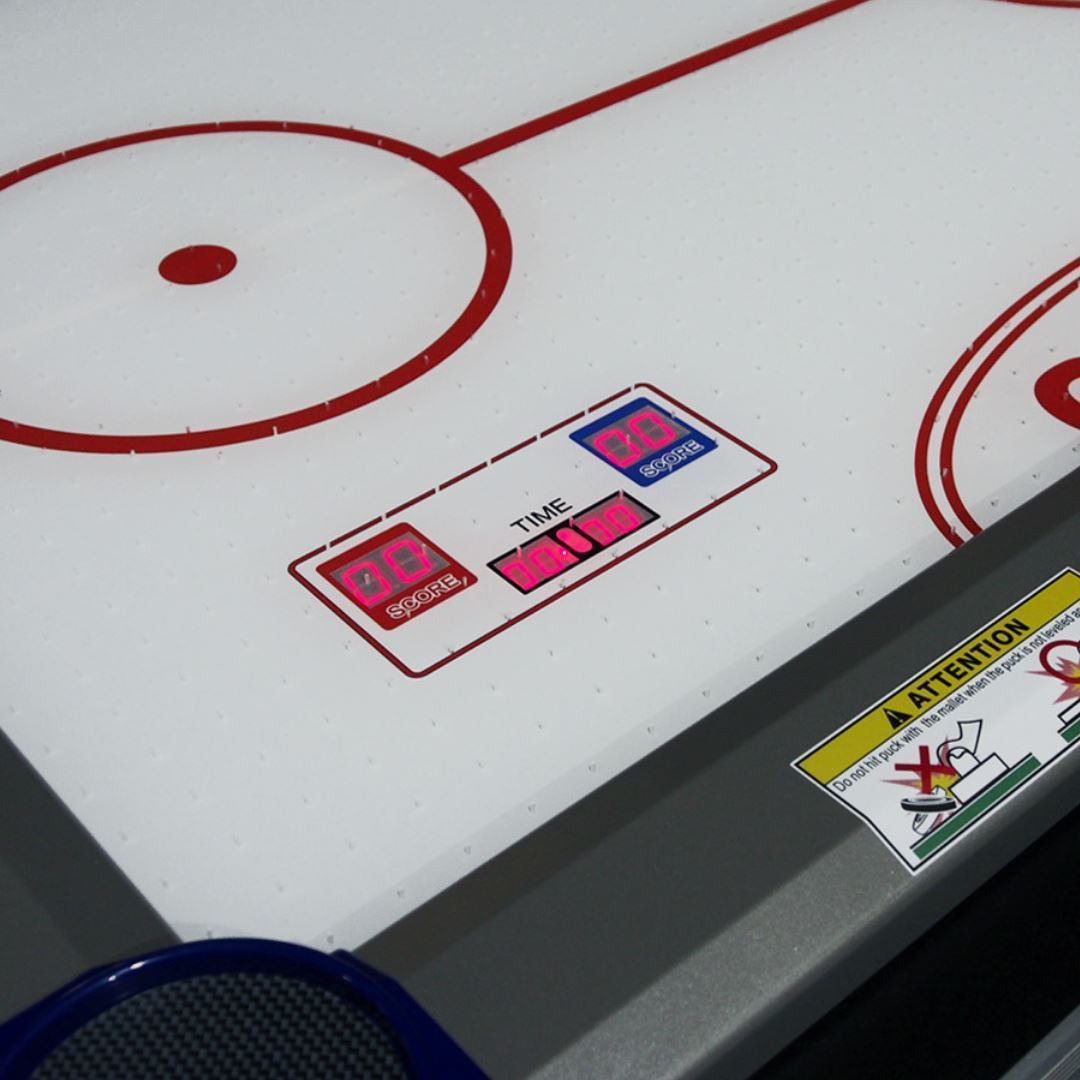 Bring out the competitive spirit with a Deluxe Air Hockey Table for your home.

Are you looking to relive some nostalgia? Remember playing air hockey at your local arcade with all of your friends. Why not relive those fun times in the comfort of your own home with the Deluxe Air Hockey
 Table?  
Features:
Commercial size (7ft 6" x 4ft)
8mm Perspex Playfield
Powerful Cyclone Blower
External Game Function Controls
Playfield score boards
Anti-Flyout Rail
Plastic Construction legs
120Kgs
Carton Size: 230 x 140 x 30cm
Easy Assembly
Optional LED lighting with remote control
12 months warranty
Puck & Paddle starter pack
This is by far the best air hockey table you will find for the home market. With sturdy long lasting construction that will ensure this addition to your Man Cave will be around for years to come.
The main difference between our table and a commercial table is that our Deluxe Air Hockey table does not have a coin mechanism and it is only a fraction of the price you would be paying for a commercial version.
The Perspex Playing field on this table ensures the puck glides seamlessly across the table and the anti-flyout rails ensure the puck stays in play for much longer.
This table comes with a remote control that allows you to automatically transition the LED lights through different colours or fix them to your favourite colour. The optional RGB LEDs are located under the table playing field and can be turned on and off as you require.
Dimensions
Length: 228cm
Width:   137cm
Height:  80cm
Weight: 120kg
Power Source: 240V / AC
Comes with:
Deluxe Home Vs Pro Air Hockey Tables
Both these tables are identical in build and functionality. The difference lies in the positioning of the electronic scoreboard.
The Home model scoreboard is embedded into the playfield surface so the puck actually glides over the scoreboard. There is a scorer at each player's end of the table.
The Deluxe Air Hockey table is the preferred model if you're looking to put a table tennis cover over the top for added functionality.
The Pro model boasts a scoreboard overhead which is a feature found in most commercial Air Hockey tables. There is a scorer on each side so each player can see their score.
** IMPORTANT NOTE ON SHIPPING PRICE: Shipping Estimator price is for Sydney, Melbourne, Brisbane & Canberra Metro**  If you are ordering from other cities or regional areas you will need to contact us for a shipping price at hello@thedens.com.au or by phone. I

f you are interested in saving money on shipping ask us about our collect from Depot option.
Shipping Dimensions:
Length: 230cm
Width: 140cm
Height: 30cm
Thank you for helping us to support local businesses
Frequently Asked Questions
Does my table come ready to play?

Yes you simply place your table in the desired room, plug in the power cord and use the supplied pucks and paddles to start having a blast. If you purchased the optional LED lighting simply switch them on with the supplied remote and you are away.
Can I order extra pucks and paddles?

Yes you can order spare pucks and paddles from the product page above.
Does my table come with a coin mechanism?

This is a home model and not a commercial model so there is no coin mechanism meaning you will just have free play available at all times.
Does The Deluxe Option Have An Overhead Scoreboard

No This version has a playfield score display at each end of the table so each player can see their current score.